Dance! For Ukraine
Charity Flows presented by Dance! Global Fusion Festival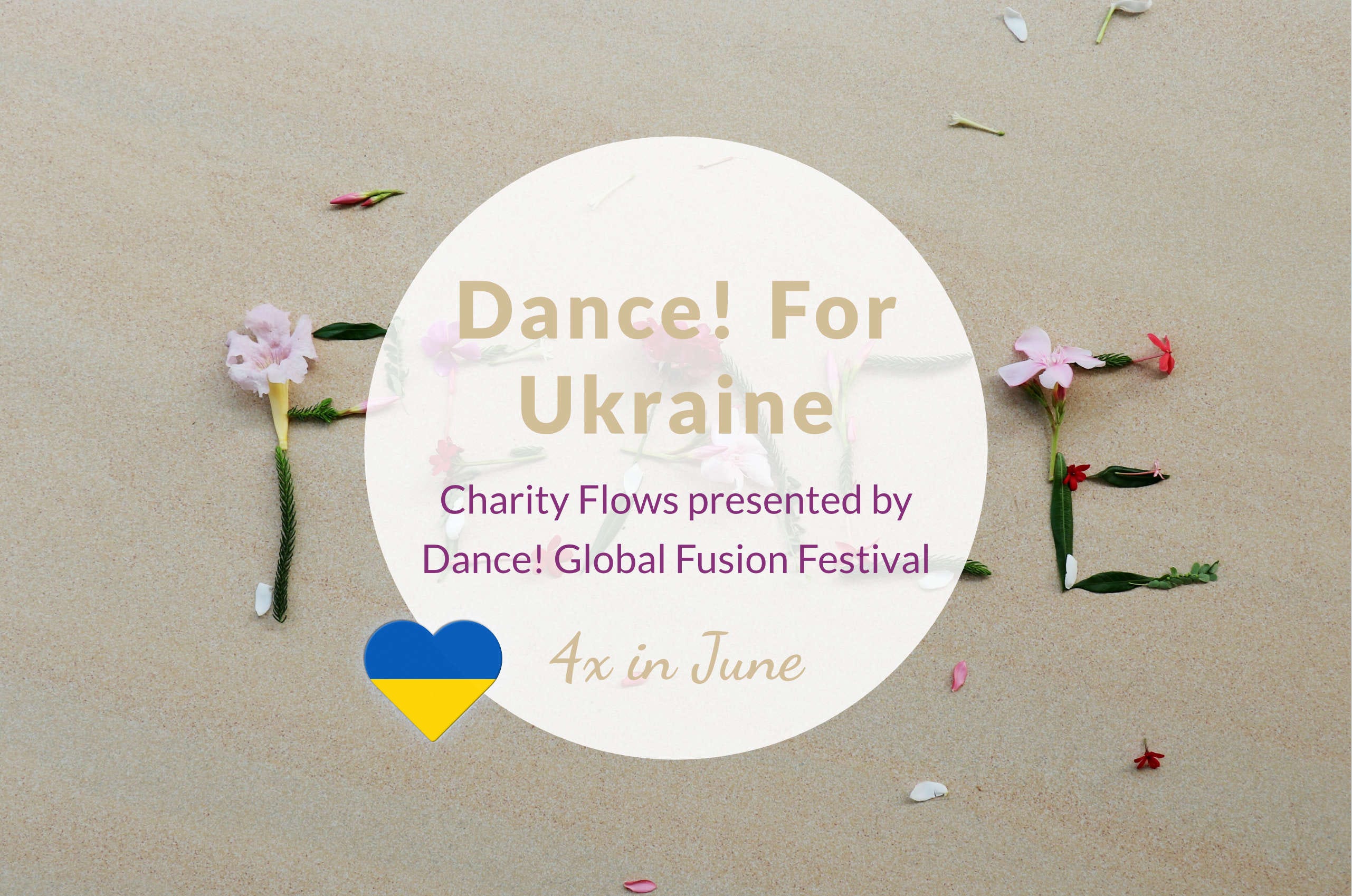 Purpose - Help for Helpers
Taisa lives in Ukraine and has set up countless fundraisers to help the war victims while dealing with the horrors of war and personal health problems herself. She is relentlessly present, and incredibly creative in finding solutions even when the conditions are beyond challenging.
Even helpers sometimes need help so they can keep going and not burn out.
We would like to support Taisa by inviting her to Dance! Global Fusion Festival to Offenburg - so that she can recharge her batteries and reconnect with the dance community.
That is why we are happy to present the Dance! for Ukraine Charity Flows featuring online dance flows and mini workshops with Taisa and members of the festival organization team. These will be streamed live and publicly on Instagram. Donations of any size are welcome and highly appreciated! The first €200 will be spent for Taisa's travel expenses to Offenburg and back. The festival will take care of accommodation for Taisa during her stay in Germany. All the funds left will be directly forwarded to Taisa's charity causes in Ukraine.
If you'd like to support Taisa and her work, and donate, you could do that via paypal directly to Taisa's account or to our bank account, and we will forward the funds to her. Any amount, also small ones, would be so appreciated, and would help a lot!!!
For donations via paypal, please send your funds to taisa-tribal@ukr.net


For donations via bank transfer, please use our bank account, stating "Taisa" as the purpose
TaBeKu e.V.
IBAN: DE19 2505 0180 0910 5384 68
BIC: SPKHDE2HXXX
Charity Flows in June
Live on Instagram @danceglobalfusionfestival
June 19, 7 pm CEST
FCBD®Style Flow with Intention with Gudrun


June 22, 6 pm CEST
Theatrical Flamenco Fan Flow with Dani
June 26, 7 pm CEST
Tips for Relaxed and Confident Improvisation in Fusion Bellydance with Taisa


June 29, 6 pm CEST
Flow Drills for Fusion Bellydance and FCBD®Style with Elena